Specialising in Residential Lettings & Property Management throughout North Devon
Gibbs Property Management are passionate about Letting and we want to hear from you!
Covering the whole of North Devon, we have a host of local knowledge and contacts.
Acting quickly to generate positive interest in your property, we have a waiting list of potential tenants looking for rental properties in the area and get the message out to them within hours of an instruction.
If you sign up to our fully managed service then we ensure you are adhering to all of the current regulations. We also provide contacts for local, reliable and qualified tradespeople.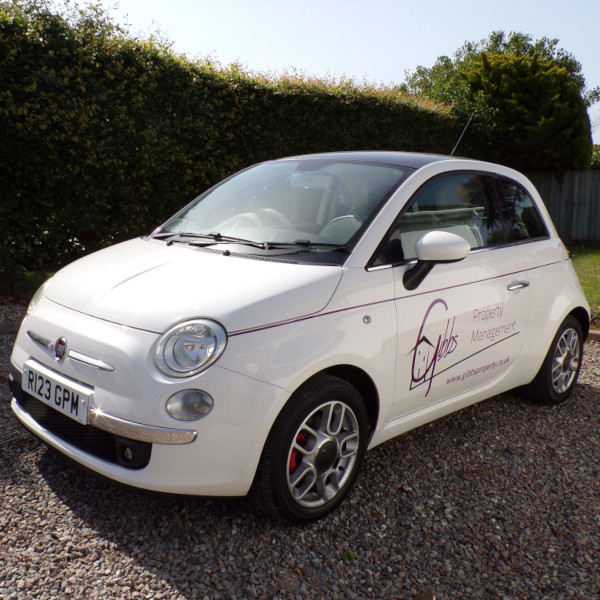 Sharon - Tenant July 2022
What a fabulous team of ladies these are! They helped me out massively in my search for a property following my 2 month notice to vacate the property myself and my daughter had called home for 11 yrs! Nothing is too much trouble for them. Quick, friendly communication from the start. Well done Gibbs Property management!⭐
Mike B Chairman - May 2022
Having appointed Gibbs Property Management in connection with Block Management Services their all-round service is excellent.
The team at Gibbs Property Management possess strong and insightful management skills which they combine with care and sensitivity concerning residents/owners.
Good communicators and always willing to listen, Ros, Mandie and Sue; "the team" will always go the extra mile to find a solution.
Gibbs Property Management face all the challenges with the same good-natured determination and resolve.
I can highly recommend Gibbs Property Management.
They provide a valuable and reliable service.
Kevin, Landlord - May 2022
Have used Gibbs Property Management to help me find the perfect tenant and they have not let me down. The support staff are great and always happy to help when called upon.We have no hesitation in recommending GPS. Thanks again….. Brill
Olivia, Tenant - May 2022
Ros and the team are exceptional. They provide fast and efficient service. We found our perfect home with them and would recommend them to everyone.
Eddie, Tenant - Feb 2022
It's been an absolute delight working with Ros, Sue and Mandie ! In a very volatile market that property is, the contact, the set up, the processing of paperwork and generally the proactive attitude have left us an amazing impression of this company! We would very highly recommend it and will certainly work with Gibbs Property Management in the future!
Ollie, Tenant - Jan 2022
I have been extremely impressed with the service I have received from all the team at Gibbs. From the first phone call to check-in and dealing so quickly and efficiently with my queries once in the apartment. I think what most impressed me was the personal touch, after a long time looking for a suitable property from the word go I always felt like they genuinely cared to help me.
Thank you so much for your help with placing me in this lovely home 🙂
Mike, Tenant - Jan 2022
Ros and her team have been fantastic throughout the whole process. Their response time to emails is amazingly quick. They are so thorough, professional and fair – a pleasure to do business with. Would definitely recommend.
Lottie, Tenant - Jan 2022
The team at Gibbs are very friendly and approachable. You feel like you are getting a personal service rather than just transactional, and everything goes through a lot quicker than experiences with other estate agents! Would definitely recommend.
Tarryn, Tenant - Feb 2022
Ros and the team at Gibbs are wonderful. Made the whole process so easy and straightforward, by far the best letting agent I have dealt with. 100% recommend.
Hal, Landlord - Nov 2021
The team have been amazing! Over the years they have guided me through the letting process offering a service and solutions that allow me to work abroad without any worry or concern. A truly professional team that I would recommend to anyone in the letting industry.
Sarah, Tenant - Apr 2022
Thank you so much to Ros and the team they made everything so easy to finally get my own place so much communication from start to finally moving in thank you so much
Deborah, Tenant - Apr 2021
Gibbs Property management were excellent in every way from the start to the end. I would highly recommend the team and would definitely use them again. Ros took away the stress of renting and made it a pleasurable experience.
Michael, Tenant - Apr 2021
Well what can I say about at Gibbs Property Management, Ros and the staff are the most professional and helpful property management in north Devon. Other companies just didn't want to give me the time of day. But Gibbs did from the first phone call I had with them. They have always kept me informed with progress of our property. Just a good honest company.
Barry, Landlord - Aug 2021
What can I say Gibbs property management are amazing , made it effortless for me as a landlord to let army property. Good communication and have a good understanding of the clientele and very professional, would recommend these guys to anyone, be it landlords or someone looking to rent.